Smooth Hair Chihuahuas
Smooth or Short-haired Chihuahua
The Short-haired Chihuahua is one of two recognize types of Chihuahuas, the other is the Long-haired Chihuahua. The only difference within the two types lies in the length of the coat. The same qualities exist in regard to coat color, size and body structure. As the Short-haired Chihuahua were popularized in the media, it is the one that most often comes to mind when anyone talks about a chihuahua.
CONTENT COMPOSED FROM WWW.PETCHIDOG.COM AND WWW.DOGS.ANIMAL-WORLD.COM
OUR SHORT HAIR CHIHUAHUAS:
Our short hair chichuahua females
Our short hair chihuahua males
CONTACT US
Chihuahuas and Miniature Dachshund


Sandra Nieuwoudt
Tel. 0825502476
Fax. 0865642264
sandrade@telkomsa.net
KUSA membership 187574


OUR LOVABLE CHIHUAHUAS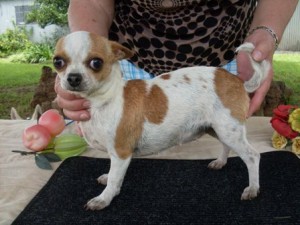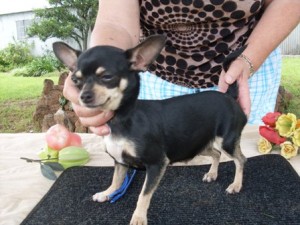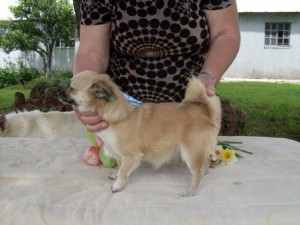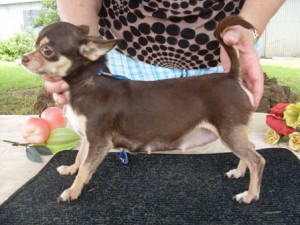 Recent Posts
Regsitration Papers
All puppies come with registration papers, please let us know if you have not received yours.